Location

The Lellemarine Residential Park is a newly built residence in the heart of Balatonlelle, located at Köztársaság street 13., right next to the waterfront. The apartments are surrounded by the Köztársaság street, Vitorlás street and by Lake Balaton.
You cannot only enjoy the benefit of the private beach but you can get to the best restaurants, shops and clubs within just a few minutes of walking. If you are looking for a real estate with an everlasting spectacular view, you have found it.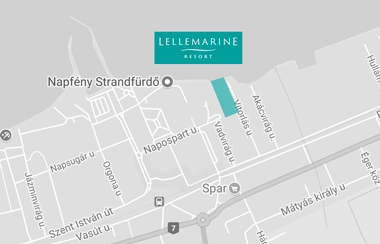 About the project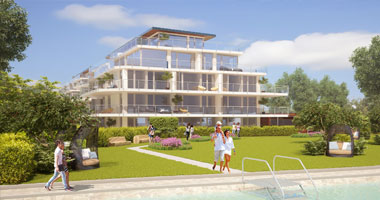 In the first phase of the project, there will be 45 flats and 45 parking lots built. Moreover, there will be services available to ensure you and your families' convenience. The construction begins in Q3 2017 and you may personalize your smart home with your own technical preferences. The residences are planned to be handed over in a ready-to-use state in the summer of 2018.
The building

The building is designed with state-of-the art technologies. During the design phase we laid a great emphasis on ensuring that almost all of the apartments have a magnificent view. We make sure that you can enjoy the scenery to the fullest from your own living room or balcony: during the construction, we use huge glass windows and balconies with glass railings.
We did not forget about the fans of technology either: you are able to set the temperature of your apartment from anywhere any time with your smartphone. When you arrive home, warmth or cool air awaits you.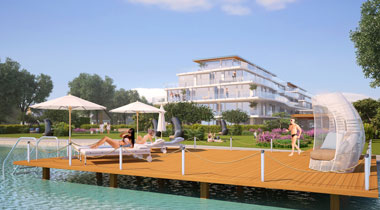 Every apartment is a smart home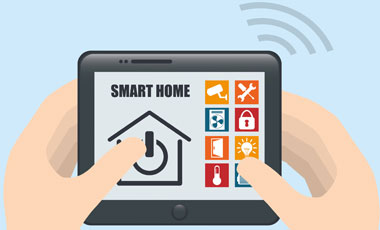 In a unique way, every apartment is a smart home. In the base price, the following facilities are included:
Usage of renewable energy sources (solar cells or collectors)
Electric car charger on the premises
Remote controlled heating and cooling (for example, with your smart phone)
Ceiling cooling and heating
If you wish to have an even more complex smart home solution, we can provide the following for additional charges:
Smart lock (unlocking with fingerprint, or smartphone)
Electric rolling shutter (with wind sensor)
Smart home control
Additional recreational services
Several services ensure your and your family's comfort in your new home.
Private beach
BBQ
Cocktail bar
Pool for children
Sauna with glass walls
Hot-tub / jacuzzi
Pier for sunbathing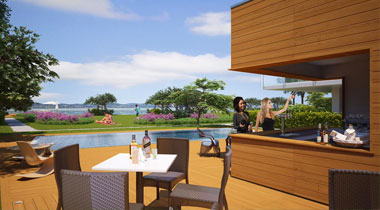 Child-friendly residence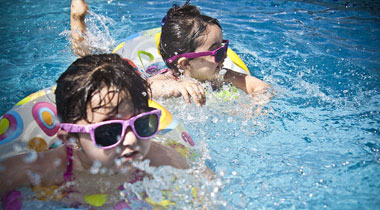 We took into consideration your family as well!
We provide a safe pool for children, a place for barbecuing, a pier for sunbathing, playground and a huge green area! The southern side of Lake Balaton has shallow and pleasant water, it is the children's favourite. You may enjoy Lake Balaton from the private beach on the residence, or you can go to the nearby public beach to eat some "Lángos". While your children play badminton or enjoy the lake, you can just sit back and relax and have some cold drinks at the cocktail bar, or in the jacuzzi.

Refreshing investment

It is an excellent opportunity for either short-term or long-term investors.
Real estates are getting more and more valuable near Lake Balaton. Therefore, it would not only be a good investment for you, but you could also pay back your debt by subletting your apartment. While you are not on holiday in your home, it could mean an alternative income for you. You are not even required to meet your guests: our professional team, who knows the local market will deal with arranging the guests and even the cleaning of the apartment. Our efficient team can handle everything on your behalf.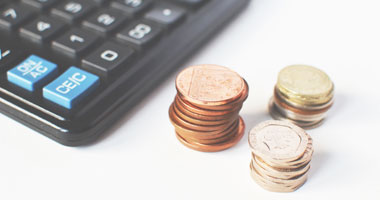 The constuctor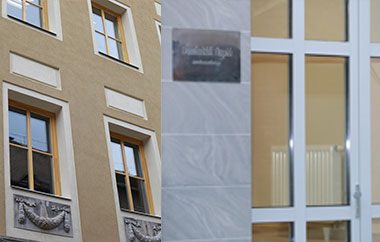 Our company is entirely owned by Hungarians and has more than 10 years of experience and a bunch of excellent references as well. Our core competence is developing and operating commercial and residential estates. We have a wide portfolio: between our projects you are able to find "A" category office-buildings, offices, residences and flats. We are proud of the fact that we could provide a home for hundreds of Hungarian families.